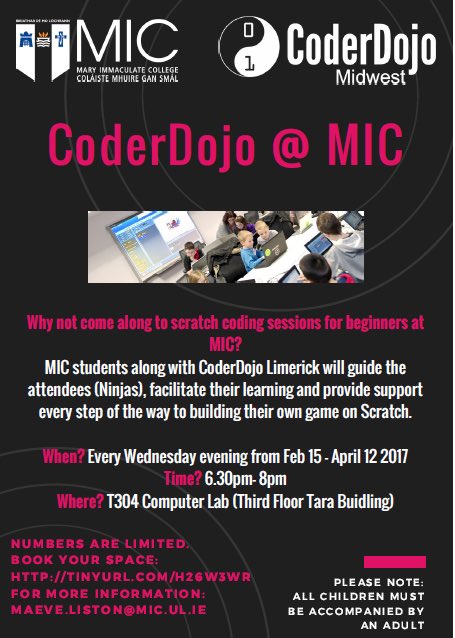 Wednesdays @ 6.30pm- 8pm (until April 12th)
T304 Computer Lab (Third Floor Tara Building), Mary Immaculate College
Why not come along to scratch coding sessions for beginners at Mary Immaculate College.
Mary Immaculate College Students and members of CoderDojo Limerick will be your 'Dojo' mentors. These technically skilled individuals will guide the CoderDojo attendees (Ninjas), teaching them how to code, facilitate their learning and provide support every step of the way.
Note: all children must be accompanied by an adult.